Leading Minimally Invasive Spine Surgery & Pain Management Experts
The Integrated Pain Associates team of spine and pain specialists are dedicated to providing advanced procedures in tailored, individual treatment plans to those suffering from pain in the state of Texas.

Board Certified Physicians

Minimally Invasive Procedures
Bringing Compassionate Care to the State of Texas
At Integrated Pain Associates, our team of physicians are experts in diagnosing and treating pain. We believe in exhausting conservative treatment options available before turning to major spine surgery.
We are able to do this because we bridge the gap between pain management and traditional surgery by providing minimally invasive surgical options. Throughout the state of Texas, we are the leading minimally invasive spine experts.
The Integrated Pain Associates team of board-certified doctors and specialists are currently accepting new patients. Ask about our same day appointments and get the help you need today.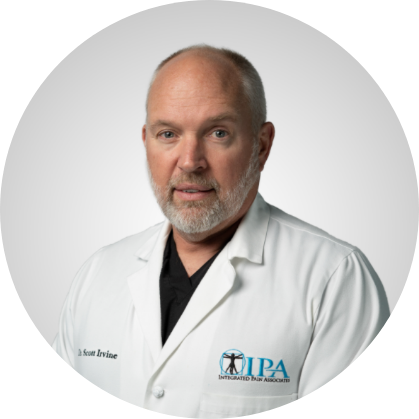 Board-Certified in Anesthesiology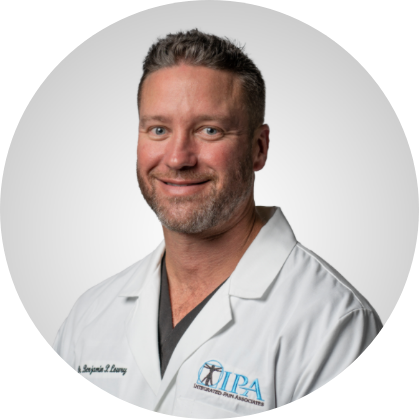 Board-Certified in Anesthesiology & Interventional Pain Management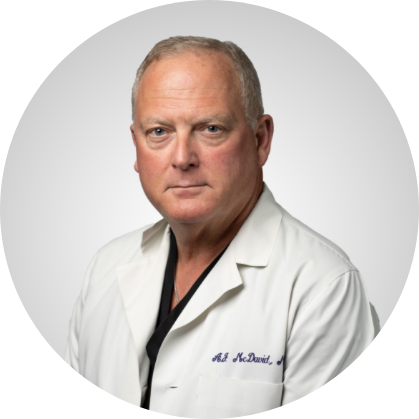 Board-Certified in Anesthesiology & Interventional Pain Management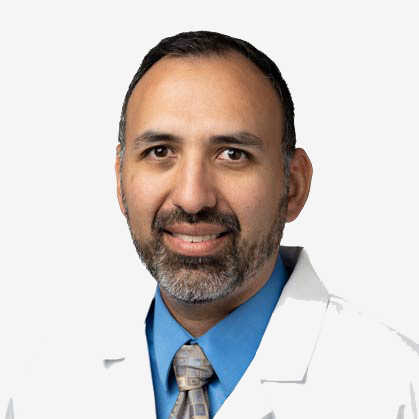 Board-Certified in Anesthesiology & Interventional Pain Management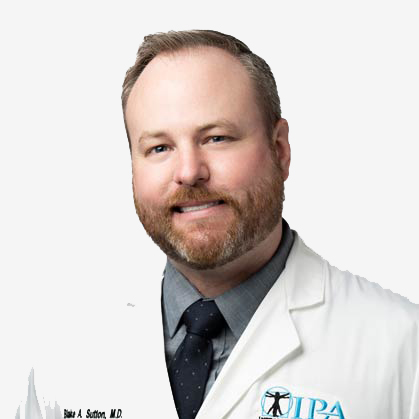 Board-Certified in Anesthesiology & Interventional Pain Management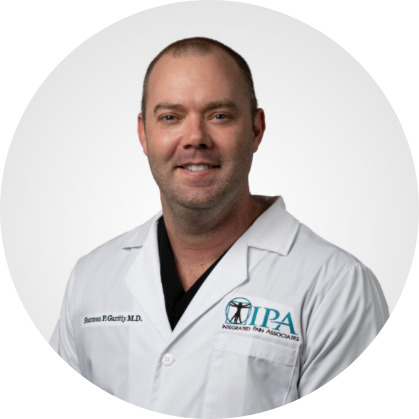 Board-Eligible in Anesthesiology & Interventional Pain Management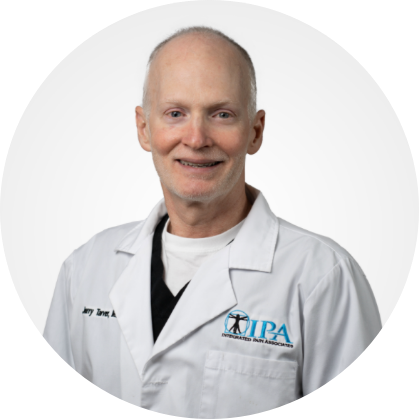 Board-Certified in Anesthesiology
When you are suffering in pain, your entire life is impacted. Just getting out of bed in the morning can be difficult. We understand how frustrating this is, and we want to help you get your quality of life back.

Start your journey to pain relief by choosing an option below.

Tell us about your pain to take the first step toward recovery and a pain-free life.

Tell us about your pain to take the first step toward recovery and a pain-free life.

Click the button below or call (254) 245-9175 now to schedule an appointment with our team of pain experts.
Visit One of Our Convenient Locations
We have 6 offices throughout Central and West Texas to make accessibility as easy as possible for our patients and their families.
3800 S W S Young Dr # 201, Killeen, TX 76542
(254) 245-9175
Mon – Thurs 8AM-5PM
Fri 8AM-12PM
4351 Ridgemont Dr, Abilene, TX 79606
(254) 245-9175
Mon – Thurs 8AM-5PM
Fri 8AM-12PM
4721-A Bosque Blvd, Waco, TX 76710
(254) 245-9175
Mon – Thurs 8AM-5PM
Fri 8AM-12PM
207 W Avenue E, Lampasas, TX 76550
(254) 245-9175
Mon – Thurs 8AM-5PM
Fri 8AM-12PM
5244 S 31st St, Temple, TX 76502
(254) 245-9175
Mon – Thurs 8AM-5PM
Fri 8AM-12PM
710 E 6th St, Odessa, TX 79761
(432) 653-1002
Mon – Thurs 8AM-5PM
Fri 8AM-12PM
What Our Patients Are Saying
"I have been going to this clinic for several years and never have any issues with making appointments to be seen. The doctors are fantastic and very down-to-earth."
"I found a GREAT, go-by-the-rules, awesome doctor. He lowered my dose of medication, arranged to fill my pain pump, scheduled me three sets of injections, and did this all with a smile on his face! Win-win situation... Thank you, Dr. McDavid in Killeen!"
"I always receive fast and courteous service from both the Integrated Pain Associates staff, as well as the Day Surgery Center staff. Dr. Irvine and the staff are tops."
"Dr. Irvine is a very caring doctor, assesses the situation and provides a diagnosis and solution! He has handled my pain care for two years now and I'm very, very pleased with his bedside manner and treatment."
"From day one, Dr. Lowry and the Integrated Pain Associates staff have been there to help me overcome the pain I feel everyday. Without you guys, I don't know where I would be physically or mentally. Thanks doc for all you have done, not only for me, but for the positive impact your treatment has had on my life and family."
"I love Dr. Lowry and the ENTIRE staff at Integrated Pain Associates and on the surgical side. They all are always so sweet and helpful and want to make sure that your pain level is under control."
"I have been coming to IPA for years now and couldn't imagine being seen by anyone else. The staff are helpful and friendly, and the doctors go above and beyond to take care of the patients. Thank you IPA for everything."
"Strongly recommend IPA. When I first came here, I could not stand up straight and had to use a cane. Now standing tall, great quality of life compared to first meeting."
"They've always been very caring, willing to answer questions, and don't rush you. I haven't had a bad experience in two years."
"I've been going to IPA for at least ten years. I would never go anywhere else. They are amazing at finding other ways to ease your pain without relying on narcotics. They are the best I've ever experience. I would definitely recommend IPA to anyone experiencing any type of pain."
"IPA is the best. I've been with them now for 3 yrs and never felt this good in a long time. They are very knowledgeable and I can't thank them enough for everything they did."
IPA is awesome. I had neck surgery in 2010ish. Thought I was going to have to have it again but IPA takes care of all my back pain w/o surgery. Dr. Irvine and crew are the best!! Go see them, you will be happy you did.
Excellent care at IPA. Front desk personnel are friendly and so are the medical personnel. Awesome clinic, IPA has helped with my chronic pain with great results.
My husband and I both have seen Dr. Irvine at the Temple location. He is by far the best doctor I have ever seen in my life. Best bedside manner and actually treats you like a person and not a paycheck. I would recommend him to anyone that's looking at pain management. Definitely 5-star.
I have the stemwave in my knee. I am about a month post-op. I got to go to the ZOO TODAY with my little ones! I made it fine through the whole thing and kept up! Didn't have to sit down! Now I am going to rejoin my family and friends for all kinds of outings!
Best place to get pain relief. Everyone is nice and concerned about you. I have known Dr. Lowry for over 10 years. You want pain relief. Talk to them.
I have been under the care of Dr. Scott Irvine (the physician pictured above) for over 9 years. You don't have to live with pain. With the right physician and the correct regimen of medication, you can live a quality life.
Love IPA, they are always fantastic...!!!!
Dedicated professionals, but also very caring and compassionate and that is what I love about Integrated Pain Associates.
Love them. They really take care of me.
I saw Dr. Irvine in Temple and I would like to say he was extremely nice and caring. The front office in the Killeen office is outstanding, so nice and very helpful. I wish to thank the staff as well as the ladies in the front desk in Killeen, you are all a pleasure to talk to and so helpful. Keep up the great work. Don't change a thing on the front desk, what you have now really works.
Great staff. I love my clinic. They helped me walk again.
They are great doctors, they came in on a Saturday to fill my pain pump because they were closed because of the weather.
I love this place. Dr. Irvine really listened to me about my situation. Will definitely recommend him to everyone. Staff was awesome.
I can't express how much they care and help me. I've had numerous procedures and they go out of their way to help me. It's just not about medications, it's about the problems that cause pain. Can't thank them enough! Dr. IRrine is so helpful and understanding takes his time, explains, and listens.
This group of professionals are outstanding. They listen, communicate & discuss your plan of action for what's best for the individual.
I am so glad they were able to start seeing me. They are thorough and listened to my concerns.
I love the treatment I get and not only do they treat the pain but they look for the problem and ways to treat it. I'm so happy for the Odessa Clinic because now I don't have to travel 3 hours and then deal with major pain getting home. And YES, I highly recommend IPA. We can count on them for help.
I love IPA. They listen and really try to help the pain go away.
I've been a patient of IPA Abilene since they bought Dr. Munton's practice. I have had multiple procedures and highly recommend the providers.
They are great! They help me with my pain and they listen to me. Other ones don't listen. I highly recommend Integrated Pain Associates. I go to the one in Waco.
I've been going to IPA since they opened their Abilene office. I am so glad I found them and I so appreciate the treatment I get from them every single time I go in. I highly recommend them to anyone in pain that needs help.
I have been coming here for years and I love all the staff. They are all about pain management.
Dr. Sutton did my electrical stimulator and it's helped tremendously. If you have back pain, I would recommend it.
The staff is always attentive, thorough, and professional. They go out of their way to make sure I'm taken care of. This is a great location.
Great place to come and get all your pain under control.
Great place, very friendly, helpful staff.
I highly recommend IPA! IPA's doctors are excellent, and knowledgeable and will spend time going over your condition. The staff are super friendly and always smiling. The surgical center is as nice, if not nicer than most hospitals. I have never had a bad experience there.
Integrated Pain Associates is a well-organized, friendly environment and also clean. The staff there have a great team player attitude and are always willing to help one another out. I highly recommend IPA where the pain stops there.
I am one of her patients and love how personal she is during appointments. She really cares!!! Thanks for being one of the awesome ones!!!
She's the most amazing!! Super fun and easy to talk to, she never judges. In fact, she will be your cheerleader all the way!!! Thank you, Ms. Melanie.
She is the best. She listens to me and takes the time to answer any questions I have. She is funny and professional. Cannot say enough about her. She is definitely an asset to Integrated Pain Associates.
I saw Melanie for several years while living there. I appreciate her compassion and dedication to me as a patient. She remembered what we would talk about each time and actually took the time to get to know me as a patient. I definitely recommend her to anyone looking for a great pain management specialist.
An asset to the business for sure. Compassionate, caring, patient & understanding. Melanie has gone above and beyond to help me manage my chronic pain over the past year. I'll always & forever be grateful.
Melanine is AMAZING! She gets to know each and every patient and cares about relieving her patient's pain as well as making us comfortable about what our next pain relief step is! THANK FOR EVERYTHING YOU DO MELANIE!!
We love Melanie! Please stay at IPA for a long long time!
Melanie took care of me for several years and I'm most appreciative of all she did for me. Thank you, Melanie. T6/S1
I love her. She knows what I need and takes good care of me. Don't you ever leave me. I would never find someone that cares so much for her patients.
Melanie is the best!!! I couldn't ask for a better doctor to help me manage my back pain!!! T3,4,5, and S1 and C5,6. I derive almost 3 hours just to see her!!
IPA has taken care of me for years. They are the best.
Awesome doctors and staff.
Dr. McDavid just finished my RFA and it went well, as always! IPA has given me my life back as I was always in constant pain. I would recommend IPA to anyone who needs relief from their debilitating pain as I was in. Now I feel I have most every day with little pain and it's now managed. Good blessings to all who read this review.
Great workers and explained everything thoroughly for me!
Awesome staff and doctors who actually care.
IPA has improved my quality of life. They treat you like family. They treat your pain not just with medications but get to the root of the problem and treat that too. I would highly recommend IPA to anyone who suffers from chronic pain.
Get Your Quality of Life Back
Call us now to request an appointment or click the button below.